Ohmibod Music GSpot Vibrator Feel the Music MV-001
Average votes for this product
Based on
1
customers advices.
Delivery and Return Policy
MUSIC DRIVEN VIBRATOR

The OhMiBod vibrator is a whole new way to enjoy your iPod® or any other music player. Everyone loves music. Everyone loves sex. OhMiBod combines music and pleasure to create the ultimate acsexsory™ to your iPod.  A whole new way to plug 'n play! Simply plug OhMiBod into your iPod® or any music player and it automatically vibrates to the rhythm and intensity of the music. Let your body feel the vibrations as you get down with your favorite tunes. The combination of listening and feeling your music quickly transports you to a place where music,  mind and body come together to create an unbeatable sexual experience. OhMiBod brings personal enjoyment into the light of a new day, More than just a pleasure toy, OhMiBod harnesses the iPod movement and popularity to bring a higher level of acceptance and openness about sexuality in a fun and liberating way. Young or old, single or partnered, people from all walks of life are experiencing an amazing new way to connect and share the pleasures of orgasmic play with this ipod massager. 
Music Vibe is a whole handsfree fun device with new technology for women. It can work not only with cellphone, but also work manually.A simple call or text message to your partner`s cellphone will fly her off into a world of orgasmic bliss!
For the ultimate in phone sex,use your cellphone and pleasure your partner from anywhere in the world.
When the calls coming or receiving one text message, you will get 3 different vibrations.While without calls coming,you can enjoy the 7 different modes by manual.Enjoy it after a hard day!
Size: Length 7" x Diameter 1"
Requires 2 x AA batteries (not included)
Music Vibrator,Ohmibod,Sex Toys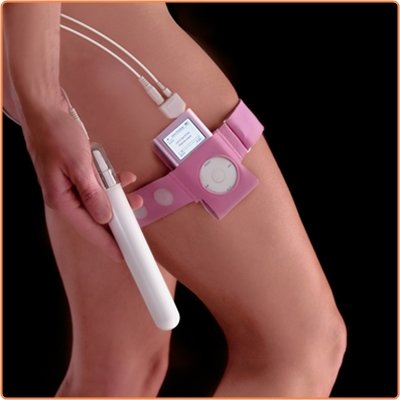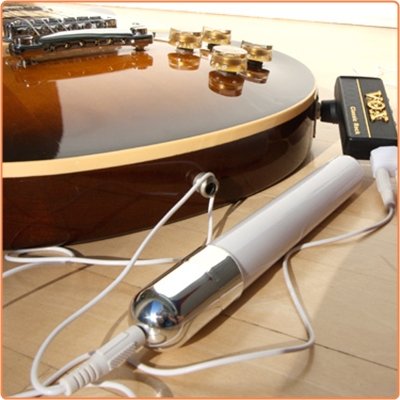 Adultvibes-azerbaijan.com has brought some shipping and return policies for all its customers. Therefore, it is very important for one to read and understand these prior to shopping from our store.
Have a look:
We take 2 to 10 days to Deliver Orders
Adultvibes-azerbaijan.com sells its products throughout various parts of Azerbaijan. Our minimum time period to deliver products is 5 to 10 business days.
Report us for a Wrong Product within 48 Hours
Minimum 48 hours will be provided to report us for any wrong product delivered by us. If it is not done, the order request will not be taken.
We Replace and Do Not Refund for Wrong Products
We always replace wrong products but do not refund. So, no request for product refund will be accepted.
Return Request for Product Damage by User is Not Acceptable
If there is any damaged caused to a product by the user, we will not take up any return request.
If you are willing to shop at Adultvibes-azerbaijan.com, you will have the most hassle-free payment options to avail. No matter in which country you will be, you can pay us online through the following schemes.
Take a quick look:
Debit/Credit card – The fastest medium to pay online is through a Debit or a Credit card. It is a very common form of making online payment. A lot of online buyers prefer going with this medium.
PayPal – It is a very popular banking medium that involves transactions on a global basis. It does not matter where you live since PayPal allows you to make payment from anywhere. It serves people in making easy payments from different corners of the world.
Bank Wire – An extremely user-friendly, customer-friendly and reputed payment medium, Bank Wire lets one operate the front office, middle office and back office without any hassle. People in different time zones can make easy payments through this medium. It also has a super-fast configuration.
For more details, you can click here.